Square reveals TGS line-up, WonderSwan screenshots
[09.22.01] » Which is stranger -- Kingdom Hearts or All Star Pro Wrestling?
The Tokyo Game Show is still three weeks away, but the event is hardly shrouded in secrecy. On the contrary, we know how much tickets will cost, which companies will be in attendance, and when to catch the discussion panel on Tokimeki Memorial 3.
Now, thanks to a recent announcement by Square, we know even more. The company plans to exhibit seven games at the show. All Star Pro Wrestling II and Kingdom Hearts are headlining, while the rest of the line-up comprises the company's various WonderSwan remakes. These remakes, now dubbed the Masterpiece Series, are the only WonderSwan games currently announced for the show. Here's a quick run-down:
Romancing SaGa will feature a new dash button (think Final Fantasy Chronicles) and a new scenario (think SaGa Frontier's Free Scenario System).
Hanjuku Eiyuu will include new, fan-submitted monster designs.
Makaitoushi SaGa will be in color at long last.
Dice de Chocobo promises to be more strategic than its PlayStation counterpart, although it won't be playable at the show.
A fifth game, probably Final Fantasy III or Front Mission, will also make an appearance.
The TGS is scheduled to begin on Friday, October 12; in the meantime, check out the first screenshots of the Masterpiece Series, courtesy of Famitsu.com.
Romancing SaGa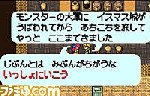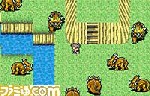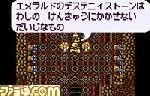 Hanjuku Eiyuu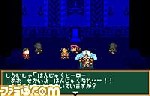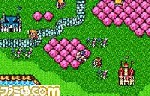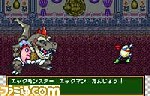 Makatoushi SaGa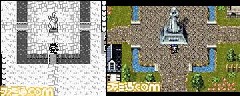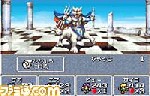 Dice de Chocobo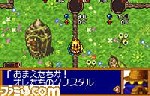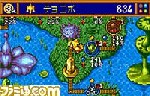 ---